On Thursday 19th February, Church leaders and faith based Child Care Institutions were hosted to a one day Christian Childcare Conference at Gaba Community with the theme: "Take this child and nurse him for me".
The Conference, drew a cross section of church leaders, Directors and Staff from different Churches and Child Care institutions across Kampala and Jinja. The conference was organised by the church as a platform for the Government to talk about the developments in childcare especially in terms of the Orphans and Vulnerable Children(OVC) situation, legal framework and Alternative Care Framework and the operational plan to mobilize the Framework. It also a forum for the churches and faith based organisations to give their views on the Alternative Care framework.
Stella Ogwang Principal Probation Officer at Ministry of Gender, Labour and Social Development in her presentation urged the participants to focus on family based solutions for children based in institutions and orphanages . Other key note speakers included Jack Matsiko  former Director of Compassion Uganda, Gad Mfitundinda a Police representative who discussed on Child protection and trafficking and the Host Pastor Peter Kasirivu of Gab Community Chuch. The conference also included a panel session with the members sharing personal experiences of success stories and challenges in adoption, running homes and from a donor perspective.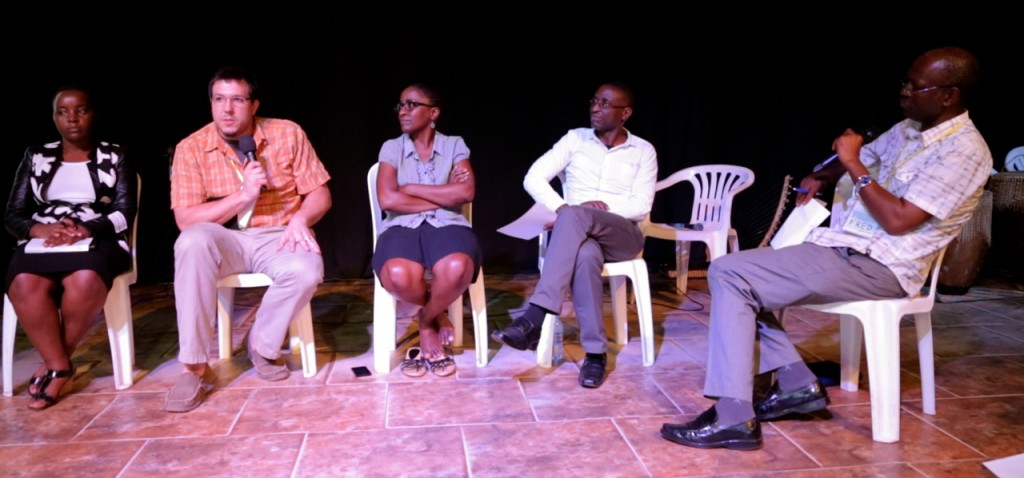 "We have the heart, we have the people. It is our job, so then what do we need to do? We have the largest network on the earth. " said Host, Pastor Peter Kasirivu speaking about the Church's ability to in offer community based solutions as regards to childcare in his closing speech.
The Conference was organized by Gaba Community Church, Africa Renewal Ministries, CARNACC, Child's i Foundation and Lifeline Ministries. The Conference is planned to become an annual event.
In the video below,  Pastor Peter talks about the  importance of family from the Church's perspective: