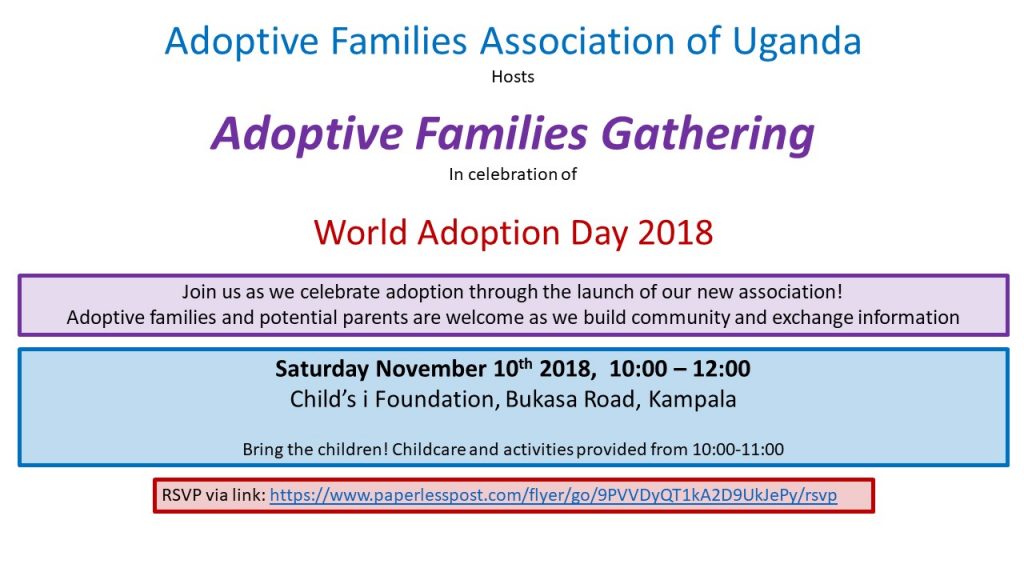 Kampala, Uganda: On Saturday, November 10, The Adoptive Families Association of Uganda will host their first gathering for adoptive families. The Association is pleased to invite any family interested in learning more about adoption or who've already completed the process of adoption to join this informal celebration of friends and family.The program will include a brief introduction of the Association and its goals for the next year. This is the first organization of its kind in Uganda. Members are thrilled to encourage a thriving peer support network for adopted children and their families; as well as to better understand and assess institutional care in Uganda and help improve the quality and re-purpose the nature of services offered by residential child-care organizations through the support of adoption and fostering of abandoned children.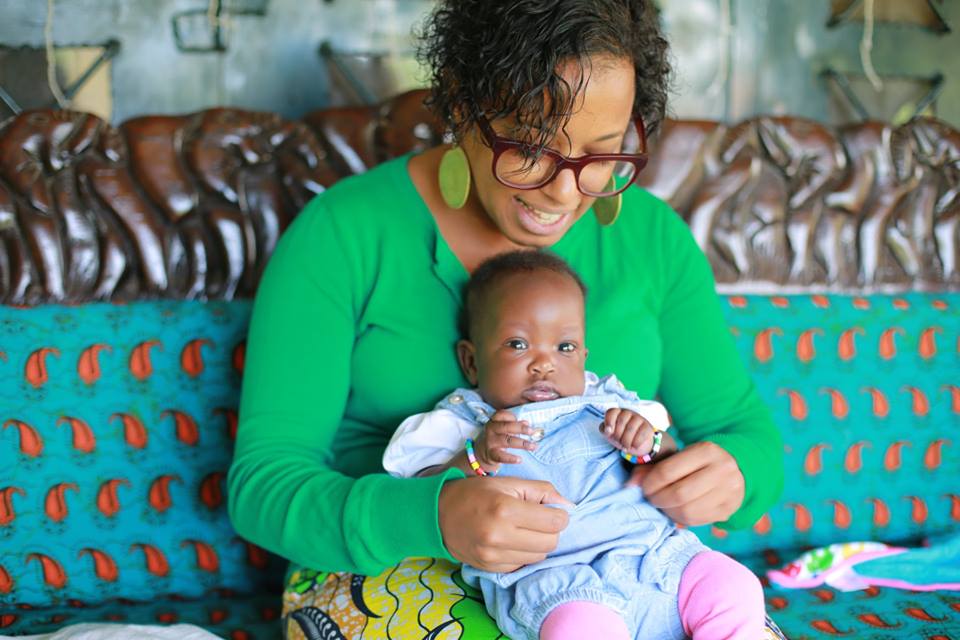 About the Adoptive Families Association of Uganda: The new association seeks to help all stakeholders understand the process of adoption in Uganda following best practices; to normalise adoption, encouraging other families to adopt, and advocate for abandoned children; to combat myths and misconceptions about adoption in Uganda and Greater East Africa; and to create a supportive network for adoptive families and prospective adoptive parents and their children. The Association is in the process of obtaining legal status and will be a not for profit, charitable organization.
According to Child's i Foundation's Country Director, Fred Mukholi, many Ugandans would love to adopt a child and give them a loving family to belong to, but they still lack guidance and information on how to do this. We are excited about the Adoptive Families' Association because it presents a uniting platform for like-minded people. "We believe the Association will enable its members to share ideas and advocate collectively for the benefit of vulnerable children in Uganda who do not have a chance to grow up in loving and safe families", Fred notes.
The brief morning program will take place at the Child's i Foundation office in Muyenga.
Date: November 10 2018
Location: Child's i Foundation
Time: 10:00am-12:00pm
To RSVP, please visit: https://www.paperlesspost.com/flyer/go/9PVVDyQT1kA2D9UkJePy
For more information call us on +25676110304