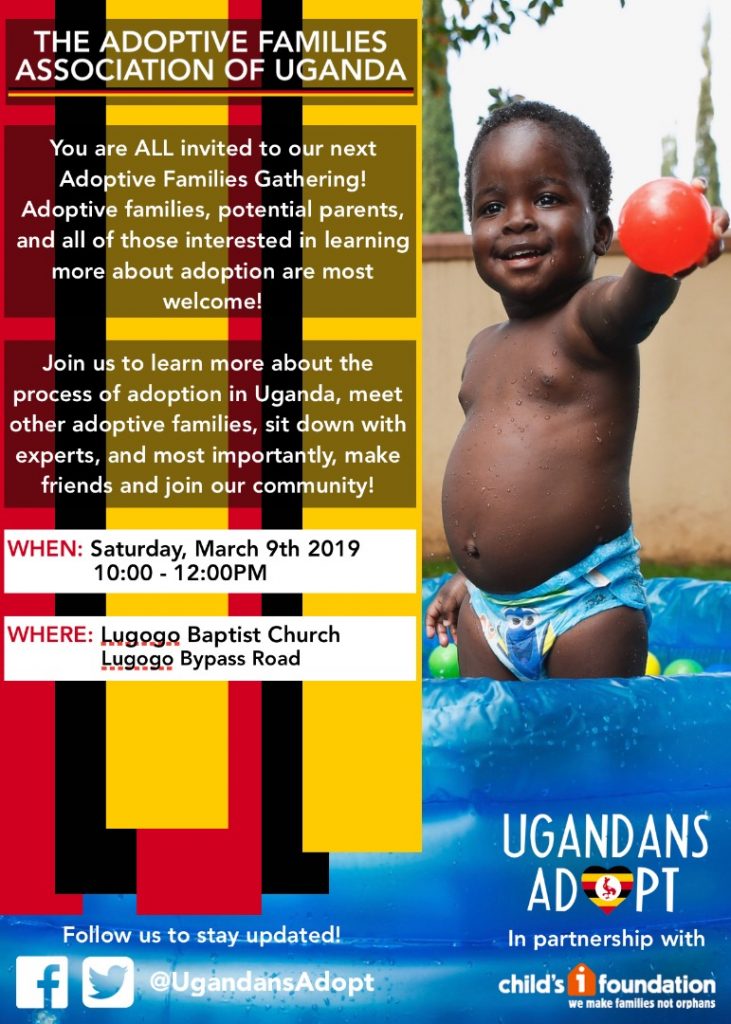 The Adoptive Families Association (AFA) of Uganda in partnership with Child's i Foundation will be hosting a gathering for prospective and adoptive families and all those interested in learning more about adoption on Saturday 9th March 2019 at Lugogo Baptist Church from 10:00-12:00 pm.
The AFA which was launched on November 10th 2018 is a diverse community of families from all over Uganda and around the world who have adopted or are interested in adoption in Uganda. The AFA is made up of families, prospective parents, single parents and more. The AFA offers a safe space to ask adoption-related questions, connect with like-minded people and offers encouragement to those on their adoption journey. At any stage of adoption, the AFA strives to offer the support both prospective and adoptive parents need.
You are welcome to join and learn more about the adoption process in Uganda, meet other adoptive families, sit down with experts and most importantly make friends and join the AFA community.
For more information call +256766110304, email [email protected] or send us a message on Facebook.