While Rukh-shana is a familiar face on the Weekend Edition news on NTV Uganda, she is also a doting Mum who is very passionate about her country Uganda . We  recently caught up with her to talk  about what makes her tick , motherhood and why she joined the Ugandans Adopt Campaign. In part 1 of the interview Rukh-shana discusses the Ugandans Adopt Campaign and her adoption journey.
Who is Rukh-shana?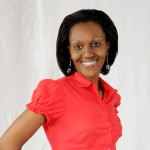 Rukh-shana: She is a normal young woman who believes life is to be lived with passionate purpose and purposeful passion. Every day presents opportunities to do just that, and she grabs them with both hands.
What is the Ugandans Adopt campaign? 
Rukh-shana: Ugandans Adopt is a multi-media Campaign supported by the Government of Uganda under the Ministry of Gender, Labor and Social development. The campaign aims to find Ugandan families and individuals willing and capable of giving Ugandan children a future by opening their homes and heart through adoption. The Ugandans Adopt team also offers guidance, support   and resources before, during and after the adoption process. This is done through constant updates on Facebook, twitter and the Ugandans Adopt website.  In addition to organizing pre and post adoption training sessions, they organize regular coffee mornings and social events for prospective and adoptive parents, most of which I have attended.
Why did you join the Ugandans Adopt Campaign/cause?
Rukh-shana: I joined the cause because I strongly believe that Ugandans can provide loving families and homes for Ugandan children who are forced to spend their lives in institutions. We can't continue to sit back and watch Western families come and take our children away. These children could very well be our nieces and nephews.
What does adoption mean to you?
Rukh-shana: To me, adoption simply means giving a child of no blood relation a chance at the life I had, with a decent home, a loving family and an identity. What's more, it's about the chance to belong, to grow into his or her destiny, and the chance to truly live.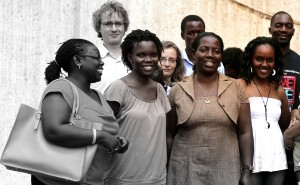 How did you come to adopt a wonderful little girl?
Rukh-shana:
When I was in my twenties, I knew I always wanted to adopt a baby, even though I plan on having birth children. But I didn't know much about the processes, and wrongly believed I needed to be rich to afford it. Over three years ago, I watched a talk show which was part of the Ugandans Adopt campaign on adoption and it helped demystify the issue for me. I started by finding out as much as I could about adoption and eventually took the plunge. The rest is history, and I have never looked back.
What advice/tips would you give to other people who are thinking of adopting a child?
Rukh-shana: I think many people know they want to adopt, but find it hard to turn their dreams into action. If you are considering adoption, you need to get enough information for you to feel ready to open your heart and home to a new member of the family. It's a challenging step, so it is important that you are prepared:  once you take the plunge, there is no turning back.