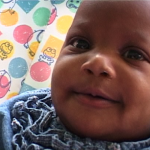 Katie is a very special child, her will to stay alive despite being abandoned just a few hours after birth is inspiring. However what is more inspiring is the instant bond that she developed with her adoptive mother, Namara.
Namara opened up not just her heart but also her home to this special child by choosing to adopt and love Katie like her own. What Namara has given Katie is much more than just love and a home, she has given her an identity because adoption by Ugandan families ensures that the children preserve their culture and grow up in a setting they can identify with.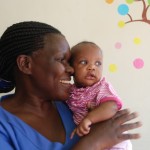 Research has clearly shown that institutions like orphanages are not the right environment to raise a child. According to the Working Paper publication;Families not Orphanages by John Williamson and Aaron Greenberg, Orphanages are especially damaging to a child because the young children do not experience the continuity of care needed to form lasting attachments, hence these children have difficulty forming and maintaining relationships throughout their childhood, adolescence and adult lives. In addition for every three months that a young child resides in an institution, they lose one month of development, how disturbing.
That is why at Malaika Babies Home our priority is family, when an abandoned baby is brought to us. The first thing we do is search for the mother or relatives, while the baby is being given the best possible medical and general care at Malaika Babies home. The home is a transitional home and is equipped to offer temporal shelter and care for a maximum of 25 babies as we aim  to re-unite them with their family and in the event that this is not accomplished, then we proceed with domestic adoption just like we did with Katie.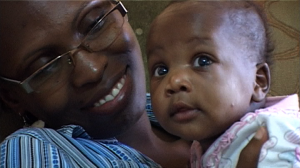 The first media campaign that we ran in 2011 resulted in over 150 potential adoptive parents making contact and to date 30 of our children have now been adopted by Ugandan families. We are hopeful that this year 2013 more Ugandan families are going to open up their hearts and homes to the children currently resident at Malaika Babies Home.
                                      " For there are no unwanted children, just unfound families"
To watch Katies' story please view the video below.
http://www.youtube.com/watch?v=Kda-EoQOs4U&feature=youtu.be