Malaika Babies' Home is one year old!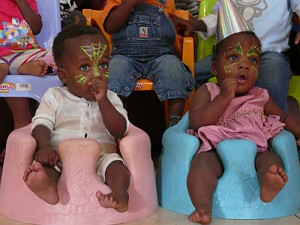 Our transitional care centre opened its doors exactly a year ago and in that time we've re-settled 24 babies back with their families or in to new adoptive families.
We recently had a 1st birthday party to celebrate, complete with face painting and cake!
[youtube Q0gNGmQk898]